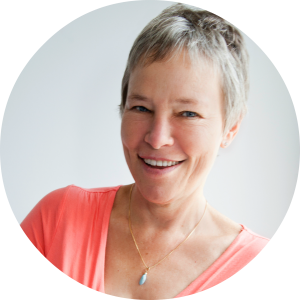 Nancy Kern


Intuition arises naturally when you pay close attention. New possibilities open when you  align your actions with the guidance of your Higher Self. Your connection to Source carries you as you ride the moving edge of life unfolding in the present moment.
"Tying rocks to clouds" means keeping your feet on the ground—while staying open to uncertainty.

When you embody your Source essence, your life is gentler and more pleasurable.
The space within every cell of your body resonates with Earth—and with infinite cosmos. Inner and outer space know each other intimately.
In essence, space is who you are—your fundamental identity.
Space is pregnant with possibilities to assist you in being more real. To do this, you honor the cycle of releasing, resting and creating. Inner change brings change in your outer world.
For as long as I can remember, I've seen colored light around people and felt energy flows. For me, seeing is visceral. I feel color as a palpable force in my body—and help my clients feel this.
In my work, I see seemingly solid boundaries dissolve—revealing sacred space in surprising places—where there once was trauma and pain, there is now wisdom, insight and compassion.
At 23, I opened dramatically to Source through an unexpected experience of great magnitude. The portal to and from the formless realms opened and called me in—through a simultaneous occurrence of birth and death.
I was working as a midwife at the time. My beautiful son was born at home on a sunny Sunday in January 1978. Like new mothers everywhere, I was amazed at this tiny being who had been entrusted by Source to my care—and in awe of his aliveness.
Two days later, I had a shared death experience with my beloved younger sister when she took her life. I went through the portal to find her. I gained experience traveling back and forth—through the portal to search for her, and back to more ordinary reality to care for my son.
Like many who die suddenly, violently or while on drugs, my sister got stuck in a limbo space.  She was not alive—and not resting in peace. Over a two year period of intensive training, my guides taught me how to help her move on to what the Tibetans call the Pure Land.
At the time, I worked as a midwife. Through birth and death, I experienced the emergence of form from the formless realms—and the dissolution of form to formless—as events of great power strongly felt in my body. My learning was experiential—understanding came much later. It was during this period of time that I was tapped by the Akashic Records. You can read about that here.
Over the years I have been blessed by the Divine guidance of loving spiritual Beings. My limiting beliefs about my worthiness—or the very nature of what is real—have been continuously challenged and upgraded. I have every reason to believe this will continue.
As a young woman, painting was an ecstatic experience for me. I sensed I was being guided by a nameless force that felt amazing. I had no name for this and no thoughts about it. I melted.
Working with color as liquid light, and sensing what happens in my body—what spaces open as I mix and apply color to paper and canvas, has taught me how to paint my clients with colored light, with laser focus in the body—and Light baths around the body.
Over hundreds of hours spent in the studio, my concentration on the Source of my guidance deepened and my perceptivity became keener. Although I completed a graduate degree in painting and won various awards for my work, an academic art education was not enough. I was driven by spiritual thirst—not professional concerns. I didn't see art as a career but rather as a spiritual practice of tuning in to Source and reaching for Love through color, form and self-expression.
In 1997, 10 years after completing graduate school, I began to study the Akashic Record with Mary Parker. Mary taught me how to give readings and encouraged me to teach. She was very kind to me. But less than five years into my studies with her, my guides in the Akashic called me to move on.
Over time, it became clear to me how important our bodies are as spiritual instruments. I access the Akashic through merging with formless space on several levels: within our bodies, within the environment of earth and the vast cosmos – and the in-between spaces that permeate forms and link them.
Akasha means "space." Space is the essence of All That Is.
For some ten years, I had a flourishing Cranial-Sacral Therapy practice. I helped people release suppressed emotions that were causing breakdowns in their health. I opened spaces to encourage healing, seeing my role as a synapse. My job was to flow energy through my hands—to trigger the soul to facilitate the mending of everything from broken bones to broken hearts. I am grateful to every one of my clients who trusted me with their needs and helped me develop skills I continue to build on.
In 2004, I discovered I could work effectively across the room or over the phone. Over the next 3 years, I developed Body Prayers to direct energy through colored Light, language and energy flows.
I transitioned to full time spiritual coaching in 2007.
How I Began
In childhood, I spent joyful hours singing to the roses in my parents' garden.  Alone with the flowers and bees, Love that transcended the limitations of human love washed over me, soothing and inspiring me.
Growing up in the Texas panhandle in the 1950's, the culture was in marked contrast to my solitary spiritual experiences, where I felt a deep sense of Home. My family called me a dreamer. I wasn't "all there."
I learned to hide my inner riches. Suppressing my connection to Source led to breakdowns in my health. By the time I graduated from Rice University at the age of twenty, I was ill much of the time – with migraine headaches, allergies, anxiety, confusion and digestive upsets.
In painting class my senior year, I discovered color. Using brushes, sponges, my hands – color poured like liquid light through my Being. My spirit awakened in a brilliant flash – I felt my heart leap up, grab onto a ring of golden light and lift off the merry-go-round of living life to please other people. I knew then that color was fundamental to meaning in my life.
My search for wholeness took me into the arts as pathways to healing and healing as a form of art.
I hungered to understand the mystery of subtle energies in the physical world. My desire for coherence between physical, emotional, mental and spiritual emerged. The passion ignited four decades ago burns brightly today.
More and more people recognize that our bodies are not mere mechanical things. Our bodies are resonant energy fields, which can be tuned by Absolute Love or whatever else we turn our attention to.
Every session with me functions as a tuning fork for your embodied connection to Source.
Professional studies
1975—BA from Rice University, political science and art
1975-78—founding member and teacher, Houston Women's Health Collective
1977-80—trained, apprenticed and worked as a direct-entry midwife
1978, 1988, 1991—gave birth to 3 babies – now grown – at home
1980-2011—Licensed Massage Therapist specializing in energy healing, spiritual and emotional elements of bodywork, Polarity Energy Balancing: nadis, chakras and aura balancing
1988—Master's Degree of Fine Arts in painting from the University of Houston
1997-2001 — Trained by Mary Parker in the Akashic Records as practitioner and teacher
1999-2007—Certified Cranial Sacral Therapist with Upledger Institute
2000—Certified Flower Essence Practitioner with Flower Essence Services  of California.
2014–Certified Emotional Connection Facilitator with Raphael Cushnir
2015–in training on certification track in the Language of Being
Non-certificate studies:

Herbal medicine
Women's health, spirituality and sexuality
Goddess ceremonies and retreats
Tai Chi, Chi Gong
Yoga
Vipassana and Tibetan Buddhist meditation
Shamanic studies with Beautiful Painted Arrow, aka Joseph Rael – and Jeanne White Eagle For the One international
African drumming with Onye Onyemaechi
Ceremonial Dances for world peace in the US, South Africa and Ireland
Color and Sound healing
Aqua Cranial Sacral Therapy with dolphins in the Bahamas
Swimming with wild dolphins in Hawaii
Swimming with humpback whales and dolphins in the Silver Banks, Dominican Republic with Joan Ocean
The Akashic Paradigm, Wisdom school of graduate studies, Ervin Lazlo, Joan Borysenko and Duane Elgin
The Language of Being with Nila Velchoff and Nathaniel Newby
Ecstatic Dance
I facilitate a direct, spiritual, non-religious connection with Source for people called to develop their unique access. I find the root cause of obstacles and help you transform them – so you can ground your actions and choices in Love from the Source of All Love. I have conducted thousands of hours of private sessions over 30 years of practice.